Najważniejsze informacje
Designed using Computational Fluid Dynamics and dynamic wind-tunnel testing, the Trinity Advanced Pro delivers a proven aerodynamic advantage. Handcrafted from premium Advanced-grade composite and meticulously formed with AeroSystem Shaping Technology, this is the choice of Giant pro triathletes including Ironman 70.3 World Champion Gustav Iden. It offers a comfortable fit for long distance training and racing nd its unique AeroVault system includes an integrated front hydration unit, top tube storage box and downtube water bottle that, together, actually improve the bike's aero performance on the road.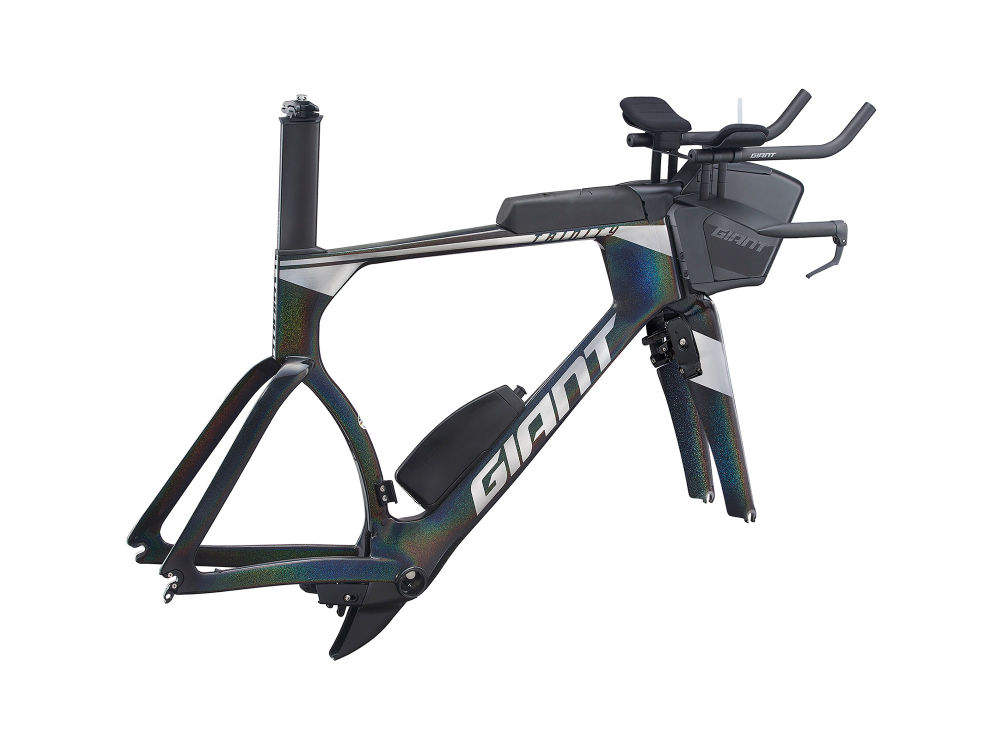 Technologie

Technologia Advanced Composite
Wysokojakościowy surowiec jakim są nasze włókna węglowe jest łączony w naszych fabrykach ze specjalnie opracowanymi żywicami. Tak powstaje materiał do budowy kompozytowych rowerów o wysokim stosunku sztywności do masy. Przedni trójkąt ramy jest wykonany jako jeden, integralny element do którego powstania użyto opatentowanej technologii Modified Monocoque Construction.

Technologia Aerosystem Shaping
W oparciu o obliczeniową dynamikę płynów (CFD) i badania w tunelu aerodynamicznym nasi inżynierowie udoskonalają kształt każdej rury, aby zwiększyć ich opływowość.

PowerCore
Znacząco powiększony węzeł suportowy jest w pełni zintegrowaną konstrukcją o szerokości 86 mm (92 mm w rowerach typu off-road). Asymetryczne dolne rurki tylnego trójkąta zapewniają sztywność po stronie napędu oraz stabilność po stronie przeciwnej.
Galeria zdjęć
Selecting any of the image buttons will open a larger image gallery with image descriptions